#ISEETHEDIFFERENCE
Podiatry Careers Websites
Careers Information
Promoting Podiatry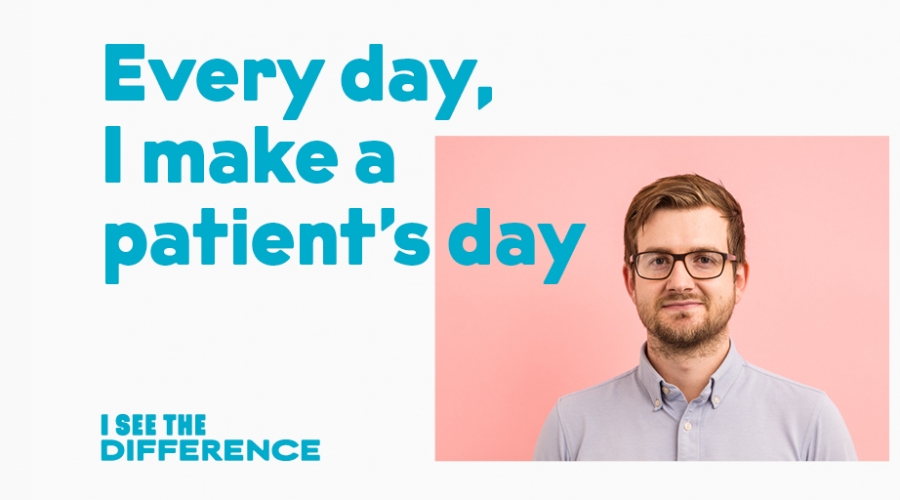 A campaign raising the profile of careers in podiatry The College of Podiatry has launched a new campaign #ISeeTheDiffernce to recruit the next generation of podiatrists. Teaming up with other small allied health professions to highlight the unique benefits of a career as a healthcare specialist. Through this campaign we're hoping to tell as many […]
A CAMPAIGN RAISING THE PROFILE OF CAREERS IN PODIATRY
The College of Podiatry has launched a new campaign #ISeeTheDiffernce to recruit the next generation of podiatrists. Teaming up with other small allied health professions to highlight the unique benefits of a career as a healthcare specialist.
Through this campaign we're hoping to tell as many people as possible about these great career options. They all come with great prospects, high employment rates and huge variety in day to day work. Most importantly, they are careers where your work can make a real difference to people's lives!
You can see the campaign website here – ISeeTheDifference.co.uk
We want to show that there's a world of healthcare jobs beyond the better-known options of nursing and medicine – not just in podiatry, but also therapeutic radiography, orthoptics and orthotics and prosthetists.
The campaign launched on the 28th September and will run until the 31st January 2019. It is a key part of the SIHED programme, launched and delivered by the College of Podiatry.

WHAT IS SIHED?
The Strategic Interventions in Health Education Disciplines (SIHED) programme is a £3m, three-year initiative to help raise awareness of allied health disciplines. The main aim is to strengthen the sustainability of four smaller professions: podiatry, therapeutic radiography, prosthetics and orthotics, and orthoptics. It focuses on activities to support recruitment to and delivery of these disciplines, and to increase understanding of the student market for health, including the mature student segment.
The programme is delivered by the College of Podiatry in partnership with the Society of Radiographers, the British and Irish Orthoptic Society, the British Association of Prosthetists and Orthotists, and the Universities of Salford, Sheffield and Liverpool.
WHO'S IT AIMED AT?
The campaign is aimed at 16 – 18 year olds considering their first degree, mature students and career changers aged 24 – 38. It builds on the work carried out by our colleagues in Health Education England this summer to promote the smaller AHPs within the wider #KnowAboutNursing and #AHPsIntoAction campaign. The campaign aims to increase applications to relevant undergraduate courses through UCAS applications in 2019 and 2020.

I'M A PODIATRIST – HOW DO I GET INVOLVED?
Digital advertising will be running on Facebook and on targeted websites where students gain information about careers options. So get involved by:
Joining the campaign on social media – share posts, create your own messages about how you make a difference! (Remember to use the hastag – #ISeeTheDiffenence).
Share information about the campaign on your websites or newsletters.
For some examples of posts you can use on social media please see our information page here on The College of Podiatry website
Want to find out more about the programme? Contact emma.bean@cop.org.uk
Thank you for stopping by to read our blog.
Please get sharing!
Until next time
The Podiatry Careers Team